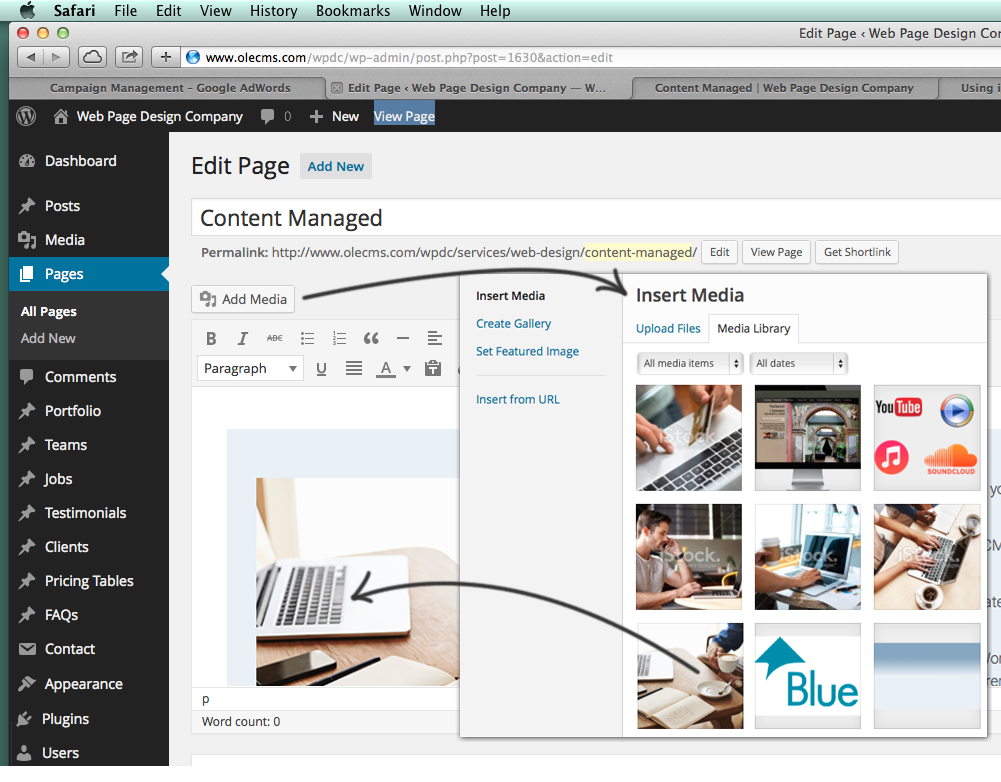 WordPress interface – showing adding a picture from the Media Library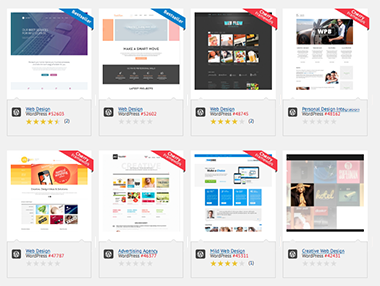 WordPress Templates/Themes

WordPress is the world's no.1 website content management system. It's success is mainly due to it's ease of use and that it requires little or no technical skill.
Once you login you have access to all the pages of your website in an easy to understand format.
« See screen shot of the user interface.
Our Process
Assuming your website project suits the WordPress platform…
First match a "template" that most closely suits the project requirements.
Next we customise the template to your brand.
Upload your content
Publish
Concepts behind WordPress
WordPress is a "Content Management System – Platform"
"Themes" (or Templates) can be loaded providing the Front-End look of the site.
"Plugins" and "Widgets" act like the "Apps" and "Widgets" on your mobile device, they can be uploaded to your WordPress system then activated to carry out various tasks, such as a Contact Form or a Discussion Forum.
Due to our experience with this WordPress we know how to customise the system so that we provide you with exactly what you need, we know which Themes and Plugins work best.
We know also how to arrange the system to make it easiest to use and avoid any mistakes.
All of our clients using the WordPress system manage their sites without difficulty.
Some examples of our client's WordPress sites: