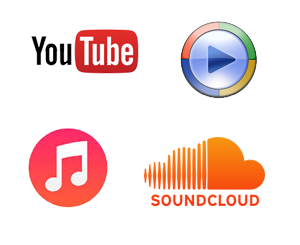 Multi Media websites display a wide variety of media in various formats.
Video Streaming, Embedded YouTube Video, Audio Streaming etc
Perfectly suited for Artists, Musicians and Video Producers.
Frequently Asked Questions
Why might I need Multi Media on my website?
Instruction Video Tutorials
Product Marketing Video
Display banners
What kinds of Media are there?
Common forms of Media include:
Video

Embedded YouTube
MPEG 4 .mp4
Flash .swf
Quicktime .mov
Windows Media Video .WMV

Audio

.MP3
.WAV
Window Media File .WMA
Some of our Clients with Multi-Media Websites: