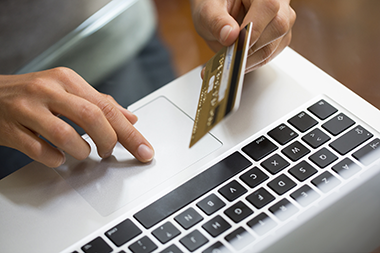 Be open for business 24/7/365


Showing the Shopping Cart system on client's site.
E-Commerce websites allow you to sell your products and services online. It provides the prospective buyer an easy to use platform to view products and services using the Shopping cart system.
In addition to this most good e-commerce sites will have the facility for a customer to create a User account, thus keeping track of their purchases and allowing for easy inventory.
*E-Commerce is now subject to Government Legislation which must be complied with.
Electronic Commerce Regulations:
Your website must…
Provide key information before and during the ordering process, such as a geographical address?
Give customers the option to cancel an order and information on how to do this?
Meet data protection requirements in terms of

Information you collect about visitors?
How you use and store this information?
Unsolicited marketing calls and messages?

Have a privacy statement?
Display certain company registration details (if you are a limited company)?
PayPal
There is a myth about PayPal that it can only be used if you have a PayPal account…This is incorrect!
PayPal is probably the worlds most used online payments processing service and is relatively easy to set up.
Easy set up.
No need to open a Merchant account at your bank
Low transaction fees
Manage your account online
Frequently Asked Questions
Do I have to have a PayPal account to pay via PayPal?
No, this is a myth that you need to sign up to PayPal.
PayPal provides one of the best online Credit Card processing services.
No need to open a Merchant account at your bank.
What are the Fees for selling online?
PayPal's fee Structure:
| Monthly Sales | Price Per Transaction |
| --- | --- |
| €0.00 EUR – €2,500.00 EUR | 3.4% + €0.35 |
| €2,500.01 EUR – €10,000.00 | 2.9% + €0.35 |
| €10,000.01 EUR – €50,000.00 | 2.7% + €0.35 |
| €50,000.01 EUR – €100,000.00 | 2.4% + €0.35 |
| > €100,000.00 | 1.9% + €0.35 |
How Can I Sell Products Online?
We offer E-Commerce – Shopping Cart systems which make it easy for visitors to your site to make purchases and to create user accounts. We use PayPal and Realex payment processors.
We can design a web site for you which shows the services and products you offer to your online visitors. They will be able to read a description of the product or service, view images or videos, the prices, and other interesting features we can integrate to enhance their experience. If they decide to purchase the item or service, they can either contact you directly or provide their payment details online. Selling and purchasing online has become very popular and positively impacts the sales revenue of many businesses while reducing the cost.
Some of our Clients with E-Commerce Websites: