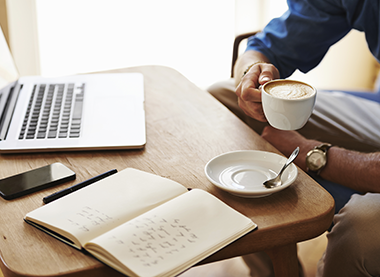 Access your site's contents anywhere, anytime.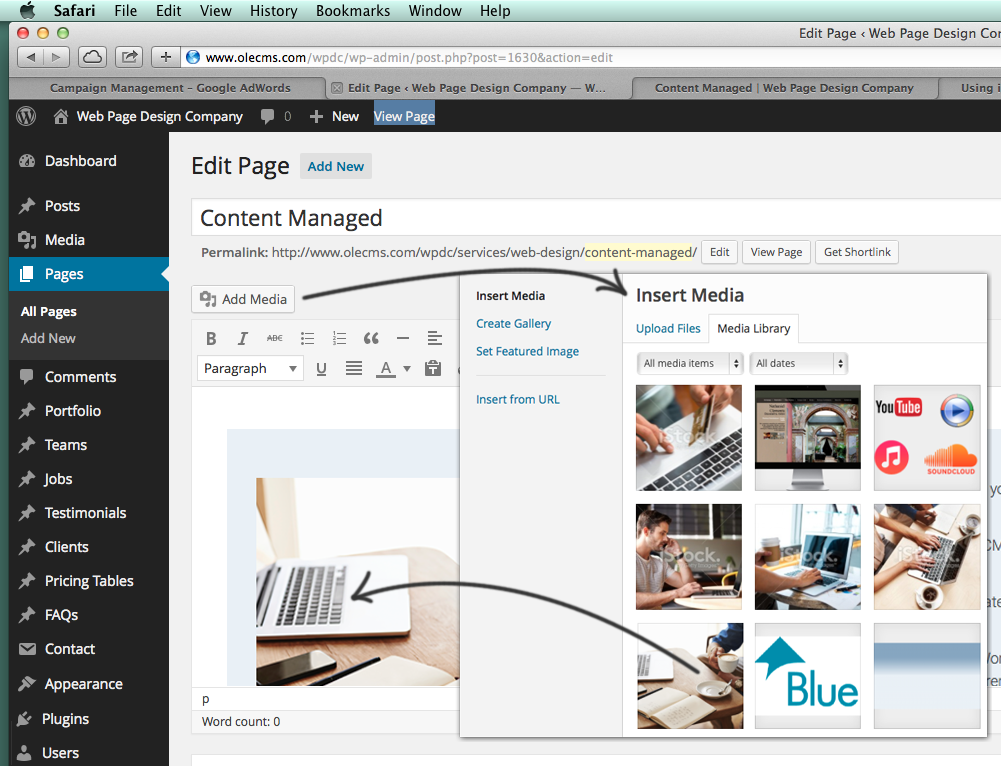 WordPress interface – showing adding a picture from the Media Library
Content Management Systems (CMS) allow you to edit all the content of your website, to keep the information up-to-date from anywhere at anytime.
For 90% of the time we use the world's no.1 CMS "WordPress" which is easy to use, requires no technical knowledge and is extremely versatile.
WordPress is used by individuals and corporate sites alike. Starting life as a blogging software it has now developed on to becoming the world's no.1 CMS.
There are requirements that go beyond the WordPress system so we use our own In-house developed CMS "OLÉ – CMS" which can be tailored more closely to specific requirements.
Other CMS we work with is Joomla! and Drupal.
Access your website 24/7
Keep your content up-to-date
Improves your Search Engine ranking
Interact with your customers better
Changing Content
Your site should aim to have changing content, this not only makes the site more informative but also improves Google's Search.
Updating your site is an easy task with a Content Management System.
Frequently Asked Questions
What is a Content Management System (CMS)?
A Content Management System (CMS) is the database software which holds the content of your web site. The system allows you to actively manage content such as text, images, music, videos and files. Content Management Systems are designed to be user-friendly, making them accessible to the wider public without the need for advanced technical skills. Content Management Systems provide the platform to integrate many innovative features to enhance your website in an efficient and cost effective manner.

Our team is dedicated to developing web based content management solutions that best fit our customers' requirements, focusing on accessibility, functionality and cost. Please see below some key questions you should consider when thinking about content management system.
Key Questions?
How frequently will you be updating content on your site?
Which features would be beneficial to you? (Don't worry we are here to help)
Have you experience with other content management systems?
Will your website expand in the future?
How many people will be managing the site?
Do I need any technical skills to use a Content Management System?
No. It requires the same skill as sending an email or updating your Facebook page.
Does it cost more?
Yes there is an initial cost but you save in the long run.
You do not have extra fees when you wish to update your site.
Brochure sites start at around €590 where as a CMS sites start at €850.
Some of our Clients with Content Management Websites: